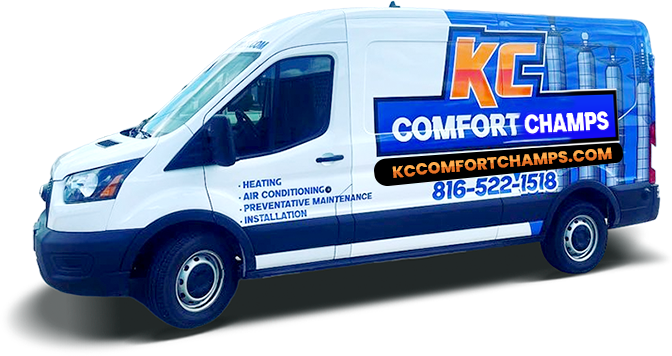 Professional HVAC Installation Done Right
Make sure you aren't stunting your chances when it comes to comfort and energy efficiency with poor installation. At KC Comfort Champs, we offer reliable HVAC installation in Kansas City, MO, and nearby areas. Since 2015, we have been offering top-notch services. We also offer financing for installations with no minimum dollar amount.
Types of HVAC Systems
There are four major types of HVAC equipment:
Packaged heating and air systems
When choosing an HVAC system, there are some factors you have to consider before making a decision, such as:
Cooling and heating needs

Calculate the cooling and heating load to ensure the system will meet your needs

Evaluate each type and select the one that best meets your needs

Choose a system with high energy efficiency ratings

Choose a low-maintenance, cost-effective system

Determine your budget for buying and installing the unit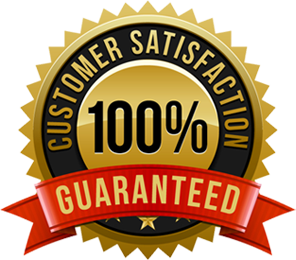 Reasons Professional Installation Is Better Than DIY
When it comes to HVAC installation, you may become tempted to handle the project yourself to save time and money. However, there are significant risks that come with DIY installation. Without an expert, system damage can occur due to poor wiring and mishandling.
But with the help of our crew, you can rest easy knowing every component will go to its right place. You can always rely on a comfortable and welcoming experience. We make sure that your needs will be met every step of the way. After all, comfort is our culture.
Our team has years of training and experience in the HVAC industry, so we have the knowledge and integrity to do the job right. Additionally, we conduct a test run before leaving to ensure your system will work correctly for a long time. Best of all, every new install comes with a 10-year parts and labor warranty & one year of Comfort Club maintenance.
Most systems last 10-20 years depending on usage, climatic conditions, and maintenance.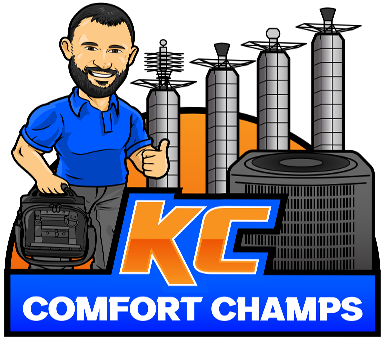 Make the Most of Your HVAC System
Contact KC Comfort Champs to learn more about our HVAC installation services in Kansas City, MO, or schedule an appointment. Call us or fill out the form today!